The Mysteries of the Kitchen
Cooking, an art as old as time itself. Humans channelling their creative energy into creating delicious meals. From the humble caveman roasting his kill on an open fire to the exquisitely garnished plates in Michelin-star restaurants, the art of cooking has evolved leaps and bounds. However, I, Caspian, haven't seemed to catch up. More often than not, even when I'm following a recipe, my culinary creations are more 'kitchen blunder' than 'master chef'. The baffling part is that despite my unwavering reliance on recipes, my meals still turn out to be a culinary catastrophe.
The Not-so-obvious Culprit: Imprecision
Perhaps the greatest crime I tend to commit in my kitchen odysseys is that of imprecision. You see, cooking isn't just about mixing ingredients, applying heat and voila, a meal is ready. It's a precise science of marrying different ingredients, each with their own unique properties, in precise proportions and cooking them to perfection. Not to mention, the temperature and time are also critical elements in determining the final outcome. I remember kneading my first batch of bread dough as if I was wrestling with a tub of sticky playdough. It wasn't until hundreds of botched loaves later that I realised the importance of using accurate measurements. The 'approximate' cup of flour suggested in the recipe was my downfall, as it allowed for too much variation and led to my mishaps.
The Craft of Patience in cooking
Did I mention patience? Ah, patience, a virtue in life and indeed in cooking. Take it from a guy who once thought that cranking up the heat would speed up the cooking process. Spoiler alert: It doesn't. In my attempts to achieve 'iron chef' status in record time, my overzealousness with the heat knob often resulted in charred offerings rather than the gastronomic delights I was hoping for. The ratatouille I attempted a few weeks ago ended up being more of a burnt stew than a medley of meltingly tender, caramelized vegetables. The lesson learned? Patience and gentle heat are the keys to unlocking a dish's full potential.
Marshalling the Forces: Organization and Preparation
Not everything in cooking happens at the stove. A lot goes into preparing the necessary ingredients before the actual cooking begins, something I wasn't particularly good at. Often times, in my excitement, I would gather only the primary ingredients and disregard the listing of spices and seasonings. Consequently, I would end up sautéing onions while frantically searching through the spice cabinet for the required seasoning, which would inevitably lead to burned onions. The enticing aroma of caramelising onions quickly replaced with the less appealing stench of burning. The lesson here? The art of Mise en Place (fancy French term for having everything ready before cooking) is every chef's secret weapon. Preparation truly is half the battle.
The Thermostat Tussle: Baking Blues
Let's take a moment to talk about my baking disasters - and there have been many. Baking is both an art and a science, with one critical component that cannot be understated - the thermostat. Now, before you become metaphorically entangled in oven wires, let me explain. My first encounter with a bundt cake recipe was a stark reminder that my oven's temperature fluctuates more than my mood on a Monday morning. Despite following the recipe diligently, the cake came out more tar black than golden brown. After a period of trial and error (and a few visits from the concerned fire department), I discovered that my oven thermostat was about as reliable as a chocolate teapot. An oven thermometer soon became my best friend on my baking adventures, providing much-needed accuracy.
Seeking Expert Advice: Learning from Master Chefs
A significant part of levelling up my culinary skills involved learning from those who know better. There's no shame in admitting that despite my passionate pursuit of becoming a home cook, I lack the intuition and experience of a seasoned chef. Watching cooking shows, reading cookbooks by renowned chefs and attending cooking workshops have all contributed significantly to my growth. I recall my interaction with a local pastry chef at a bread-making workshop. The advice he gave me was simple yet profound: become intimate with your ingredients. Understand their nature, their reactions under heat, their synergy with other ingredients - this knowledge is indispensable in the journey of a cook. Looking back, I was trying to sprint before I could walk. Today, I give due diligence to understanding the science behind cooking.
So, why was I horrible at cooking even when I followed recipes? A mix of impatience, inattention to detail, misunderstanding the nature of ingredients, lack of preparation, and not comprehending the importance of precision. It also shows that the journey of a self-made chef is fraught with trials and tribulations, with each mishap being an opportunity to learn and grow. And to all those struggling in their cooking ventures, remember that even the greatest chefs once burned their onions and overcooked their pasta. Keep going, keep experimenting, and most importantly, keep enjoying the ride.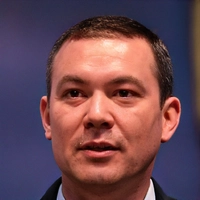 Caspian Delacroix
Hi, I'm Caspian Delacroix, a passionate cook and recipe creator. I've spent years honing my skills in the kitchen, experimenting with flavors and techniques to bring my culinary visions to life. My love for cooking has led me to share my knowledge with others, so I enjoy writing about my favorite recipes and offering tips for home cooks. I believe that food is an art form, and I'm always excited to explore new ingredients and cuisines to inspire my next culinary masterpiece.