Understanding the Differences in Culinary Terminology
In my culinary adventures, I have often found that language can be as much of a barrier as any other factor. When it comes to British and American English, there are marked differences in the terms we use in the kitchen, which can lead to considerable confusion. For instance, an American recipe might call for a cup of cilantro, while a British recipe would ask for a handful of fresh coriander. Similarly, zucchini in America is known as courgette in the UK, and eggplant is aubergine. These are just a few examples of the many variations that exist between British and American culinary terminology.
Measurement Conversions
Another major hurdle for British people trying to follow American recipes is the difference in measurement systems. In America, recipes typically use cups, tablespoons, and teaspoons, whereas British recipes use metric measurements like grams and milliliters. This can be a bit of a headache when trying to convert quantities, especially when a recipe calls for ingredients like butter or flour, which have different densities. However, there are plenty of conversion tools available online to help with this process.
Ingredient Availability
Even when you've got the terminology and measurements figured out, there's still the question of ingredient availability. Some ingredients commonly used in American recipes might be hard to find in British supermarkets. For instance, certain types of cheese, canned goods, or specific brands of products might not be readily available. However, with a bit of research and creativity, it's usually possible to find suitable substitutes for these items.
Adapting to Taste Preferences
It's also worth noting that taste preferences can vary significantly between the UK and the US. American recipes might be sweeter, spicier, or more heavily seasoned than what a typical British palate is accustomed to. This doesn't mean that British people can't enjoy American recipes, but they might need to adjust the seasoning levels to suit their personal tastes.
Cooking Techniques and Equipment
American recipes might also call for cooking techniques or equipment that aren't as commonly used in British kitchens. For instance, American recipes often involve grilling or barbecuing, which might not be as feasible in the UK due to the weather. Additionally, certain kitchen gadgets like slow cookers or air fryers are more commonly used in America. However, most of these techniques and equipment can be easily adapted to a British kitchen with a bit of creativity and flexibility.
Conclusion: Embracing the Challenge
In conclusion, while there are certainly challenges for British people trying to follow American recipes, they are by no means insurmountable. With a bit of patience, a willingness to learn, and the right tools, British people can absolutely enjoy the wide variety of delicious dishes that American cookbooks have to offer. So why not pick up an American cookbook today and start exploring?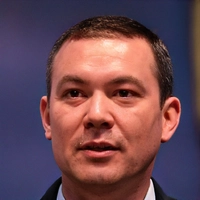 Caspian Delacroix
Hi, I'm Caspian Delacroix, a passionate cook and recipe creator. I've spent years honing my skills in the kitchen, experimenting with flavors and techniques to bring my culinary visions to life. My love for cooking has led me to share my knowledge with others, so I enjoy writing about my favorite recipes and offering tips for home cooks. I believe that food is an art form, and I'm always excited to explore new ingredients and cuisines to inspire my next culinary masterpiece.