The Art of Pairing: Building the Best Sides for Ham
Picture this: it's a beautiful Sunday afternoon, sitting around the dinner table with your loved ones, digging into that succulent ham that's been cooking all day. The aroma, the flavour, the textures--everything about that glorious ham rises to the occasion. But isn't there something missing? You bet there is! What's great meat without great company, right? I'm talking about the side dishes. A grand ham is fantastic, sure, but the sides complete the meal. They add colour, diversity in flavour, and encapsulate the essence of our meal. And let's face it, anything that gives us extra seconds around the dinner table to engage in family banter is a win-win!
Bring Out the Bourgeoisie: Classy Sides For That Special Ham
Nothing beats a classy dinner with some fancy sides. But who's to say that fancy has to be complicated? Let's start simple. Think apple and pear chutney. Not only does it give your plate a splash of colour, but it also brings a whole new texture to the mix. The sweetness of the fruit, the spicy undertone, the soft and gooey texture all compliment ham's savoury flavour. The best part? You can prepare it in advance, giving you more time to focus on that ham!
Speaking of time-saving, a classy, make-ahead dish that never disappoints is the Gratin Dauphinoise, a classic French dish made lovingly with slices of potatoes, garlic, cream, and cheese baked in an oven until it's golden brown and bubbling. It's like a symphony of flavours in your mouth with each bite. Details are essential; the thinly sliced potatoes, the carefully balanced cream, and the heat of the oven all contribute to this sumptuous dish..
Say Hi to Tropical Pairings: The Sweet-Spicy Sides for Ham
What if we take a trip to the tropics without ever leaving the kitchen? Imagine a sweet and spicy pineapple salsa on the side of your ham. This salsa will make you question why you haven't paired ham with pineapple before. The sweetness of the pineapple, the heat from the chillis, the crunch of bell peppers – these all dance on your palate, providing a refreshing break from the main star – the ham.
Still craving for more sweet-spicy combo? How about some chipotle sweet potatoes? I'm talking about a dish full of healthy, orange goodness that screams of comfort and warmth. Baked sweet potatoes, tossed in a mix of chipotle pepper, honey, and melted butter. A dash of salt and pepper and into the oven it goes. The sweet-spicy combination of this dish can weather any storm.
The Veggie Wonderland: Fresh and Green Sides
A whole variety of vegetables can elevate that monochromatic plate into a colourful extravaganza. Simple, healthy, and appealing, fresh salads are another perfect side for ham. Colorful bell peppers, garden-fresh lettuce, a finely sliced cucumber, and a drizzle of homemade vinaigrette – we've got ourselves a light, refreshing side dish. Want a fun twist? Add slices of orange or pomegranate seeds for a pop of sweetness!
For those asparagus lovers out there, an asparagus casserole is your green light to heaven. Blanched asparagus, laden with creamy hollandaise sauce and cheese, baked until it reaches golden perfection, provides a blend of earthy, creamy, and chewy, all rolled into one delectable dish. So, veggie lover or not, these sides will have you calling for 'more greens, please!'
Once when Sienna and I were hosting a Thanksgiving dinner, we realized we forgot to prepare the sides. We had the ham but no companions for it. In a rush, I whisked together the most random ingredients I could find in the kitchen and voila, we had a side dish - a broccoli and apple salad. I tossed in some pieces of refrigerated smoked ham, and everyone loved it. That day, Sienna and I learned that improvisation can lead to a culinary masterpiece! Plus, our guests thought we planned this eccentric side all along. That salad is now a tradition at our holiday dinners.
So, the next time you're inviting folks over for some ham, think about jazzing things up with these exciting side dishes. Not only will you leave everyone licking their plates, but they'll also brag about your hospitality for years to come. As they say, it's all about the right kind of spice!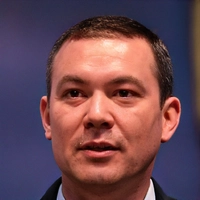 Caspian Delacroix
Hi, I'm Caspian Delacroix, a passionate cook and recipe creator. I've spent years honing my skills in the kitchen, experimenting with flavors and techniques to bring my culinary visions to life. My love for cooking has led me to share my knowledge with others, so I enjoy writing about my favorite recipes and offering tips for home cooks. I believe that food is an art form, and I'm always excited to explore new ingredients and cuisines to inspire my next culinary masterpiece.