The Therapeutic Effect of Cooking Shows
Ever wondered why many people are glued to their screens when cooking shows are on? One of the primary reasons is the therapeutic effect they have. Watching skilled chefs expertly slice, dice, stir, and toss ingredients can be incredibly soothing. It allows viewers to take their minds off their worries and stress. It's like a form of visual therapy, giving off a calming influence that helps people relax and unwind after a hectic day or week.
The Power of Food and Cultural Connection
Cooking shows are also a great way to learn about different cultures through food. They often feature diverse cuisines from all corners of the globe, allowing viewers to travel the world from the comfort of their couch. These shows expose us to various culinary traditions, ingredients, and cooking techniques, increasing our knowledge and appreciation of global cultures. They foster a sense of connection and understanding, which is vital in our increasingly diverse society.
Learning New Skills and Recipes
Another reason why people love watching cooking shows is that they offer an easy way to learn new skills and recipes. These shows are often hosted by professional chefs who share their culinary secrets and techniques, making it easier for viewers to replicate the dishes at home. They provide step-by-step instructions, making cooking seem less intimidating, especially for beginners. It's like having a personal cooking class in your living room, and the best part is, it's free!
Entertainment Value
Cooking shows are not just about food and recipes; they are also about entertainment. Many of them have a competitive element, with chefs battling it out for the top spot. This adds a layer of excitement and suspense that keeps viewers hooked. The vibrant personalities of the hosts, the humor, the drama - all these factors contribute to making cooking shows highly entertaining and enjoyable to watch.
Inspiration for Healthier Eating
More and more cooking shows these days focus on healthy eating, inspiring viewers to make healthier food choices. They show us that healthy food doesn't have to be bland or boring - it can be delicious and exciting too. They teach us how to use fresh, wholesome ingredients and how to make healthier versions of our favorite dishes. This can be a great motivator for people who want to adopt a healthier lifestyle.
The Joy of Creativity
Cooking is a form of art, and cooking shows often inspire creativity. They encourage viewers to experiment with different ingredients and flavors, to think outside the box, and to come up with their own unique dishes. They foster a sense of achievement and satisfaction when you successfully recreate a dish or create a new one. This creative aspect is another reason why people enjoy watching cooking shows.
A Sense of Community
Cooking shows also foster a sense of community among viewers. Many people enjoy discussing the shows, sharing their thoughts on the recipes, and swapping cooking tips and tricks. This gives rise to online communities and forums where fans of the show can interact and connect with each other. This sense of community can be very fulfilling and adds to the overall appeal of cooking shows.
The Appeal of Celebrity Chefs
Last but not least, the popularity of cooking shows is also driven by the appeal of celebrity chefs. These chefs have charismatic personalities and engaging storytelling skills that draw viewers in. They share personal anecdotes, their passion for food, and their cooking philosophies, making viewers feel like they are getting to know them on a personal level. This personal connection enhances the viewing experience and keeps people coming back for more.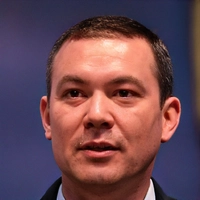 Caspian Delacroix
Hi, I'm Caspian Delacroix, a passionate cook and recipe creator. I've spent years honing my skills in the kitchen, experimenting with flavors and techniques to bring my culinary visions to life. My love for cooking has led me to share my knowledge with others, so I enjoy writing about my favorite recipes and offering tips for home cooks. I believe that food is an art form, and I'm always excited to explore new ingredients and cuisines to inspire my next culinary masterpiece.