Understanding Bacteria in Ground Beef
Let's start by understanding what bacteria are and how they find their way into our ground beef. Bacteria are tiny, single-celled organisms that live everywhere, including on the food we eat. Ground beef, like other meats, can become contaminated with bacteria during slaughter or processing. These bacteria, if not killed, can cause foodborne illness when the meat is consumed. This is why safe handling and cooking of ground beef is so important.
Common Types of Bacteria in Ground Beef
There are various types of bacteria that are commonly found in ground beef. Some of the most prevalent include E.coli, Salmonella, and Listeria. These bacteria can cause severe illness, especially in individuals with weakened immune systems. Ingesting these bacteria can result in symptoms ranging from mild stomach upset to severe food poisoning. Hence, it's crucial to properly cook your ground beef to minimize the risk of foodborne illness.
Does Cooking Kill all Bacteria?
There's a common belief that cooking ground beef, or any meat for that matter, will kill all the bacteria present. The truth is, while cooking does kill a significant amount of bacteria, it may not kill all. The effectiveness of cooking in killing bacteria depends on several factors, including the cooking temperature, cooking time, and the type of bacteria present. Therefore, simply cooking your ground beef may not be enough to ensure its safety.
The Role of Cooking Temperature
The temperature at which you cook your ground beef plays a critical role in eliminating bacteria. Different types of bacteria die at different temperatures. For instance, Salmonella is killed at a temperature of 165°F, while E.coli is killed at a slightly lower temperature of 160°F. Therefore, cooking your ground beef to the right temperature is crucial to ensure the elimination of harmful bacteria.
Importance of Cooking Time
Cooking time is another important factor in killing bacteria. The longer you cook your ground beef, the more bacteria will be killed. However, overcooking can lead to loss of flavor and moisture. Therefore, you need to strike a balance between cooking time and preserving the taste and texture of your ground beef.
Does Browning Ground Beef Ensure It's Safe?
A common myth is that once ground beef turns brown, it is safe to eat. However, this is not necessarily true. Ground beef can turn brown before it reaches the temperature required to kill harmful bacteria. Therefore, rely on a food thermometer, not color, to ensure your ground beef is cooked properly.
Proper Storage and Handling of Ground Beef
While cooking plays a part in killing bacteria, proper storage and handling of ground beef are equally important. Ground beef should be refrigerated or frozen as soon as possible after purchase. Also, remember to wash your hands and any surfaces that come into contact with raw ground beef to prevent cross-contamination.
Effects of Undercooked Ground Beef
Undercooking ground beef can lead to a variety of health issues, ranging from mild stomach upset to severe food poisoning. Symptoms can include nausea, vomiting, diarrhea, stomach cramps, and fever. In severe cases, it can lead to kidney failure or even death. Therefore, it's crucial to cook your ground beef properly.
What About Rare or Medium-Rare Burgers?
If you're a fan of rare or medium-rare burgers, you might be wondering if it's safe to consume. The answer is, it depends. If the ground beef is fresh and has been handled and stored properly, it may be safe to consume. However, there's still a risk as harmful bacteria could be present. Therefore, it's always safer to cook your burgers to at least 160°F to ensure all bacteria are killed.
Final Thoughts on Cooking Ground Beef Safely
In conclusion, while cooking ground beef does kill a significant amount of bacteria, it may not kill all. To ensure the safety of your ground beef, cook it to at least 160°F, handle and store it properly, and always use a food thermometer to check the temperature. By following these guidelines, you can enjoy your ground beef dishes without fear of foodborne illnesses.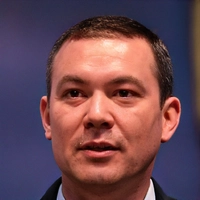 Caspian Delacroix
Hi, I'm Caspian Delacroix, a passionate cook and recipe creator. I've spent years honing my skills in the kitchen, experimenting with flavors and techniques to bring my culinary visions to life. My love for cooking has led me to share my knowledge with others, so I enjoy writing about my favorite recipes and offering tips for home cooks. I believe that food is an art form, and I'm always excited to explore new ingredients and cuisines to inspire my next culinary masterpiece.